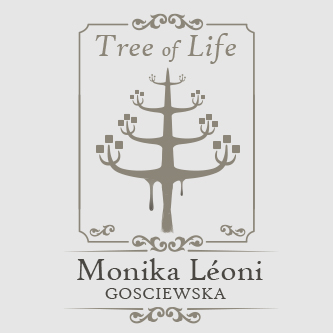 Arstiste peintre généalogiste
Passage sur France 3 dans l'émission « Vous êtes formidables »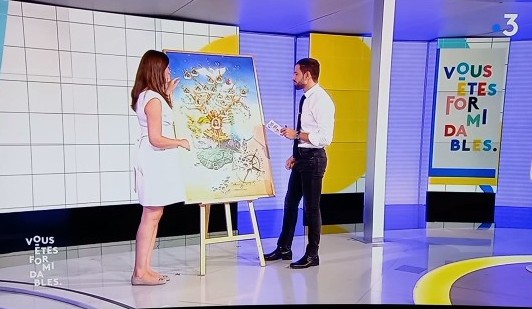 La cinquième édition du Salon de la Généalogie de la Marie du 15e à Paris.
Traditionelle photo avec Monsieur le Maire Philippe GOUJON et Madame Marie-Odile Mergnac (Archives et Culture) organisatrice d'évenement.

The fifth edition of the Salon de la Genealogy de la Marie du 15e in Paris.
Traditional photo with Mayor Philippe GOUJON and Marie-Odile Mergnac (Archives and Culture) event organizer.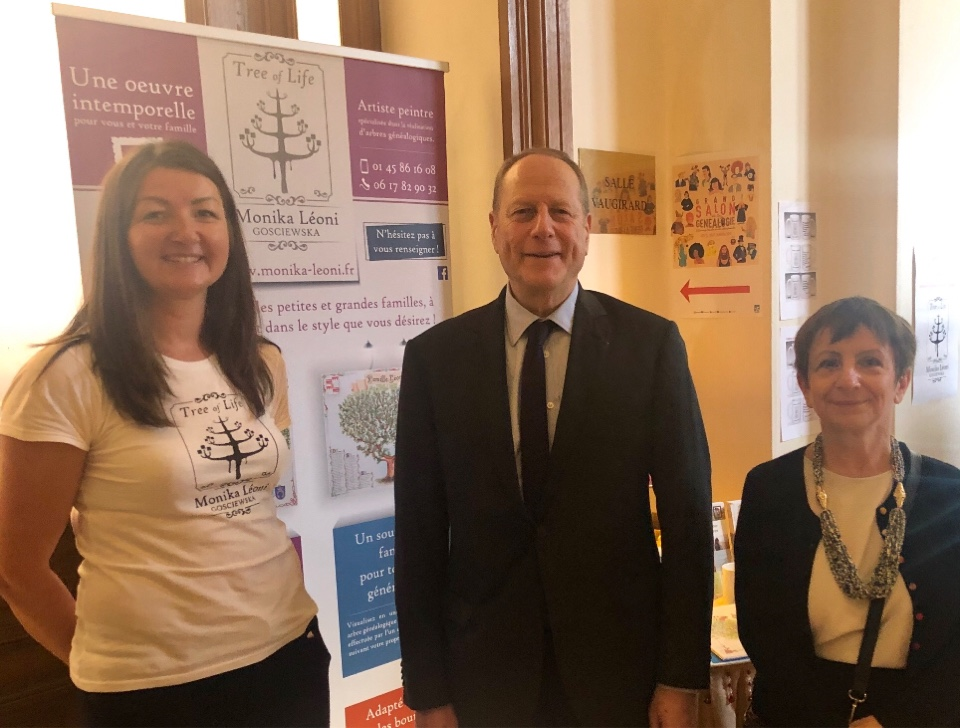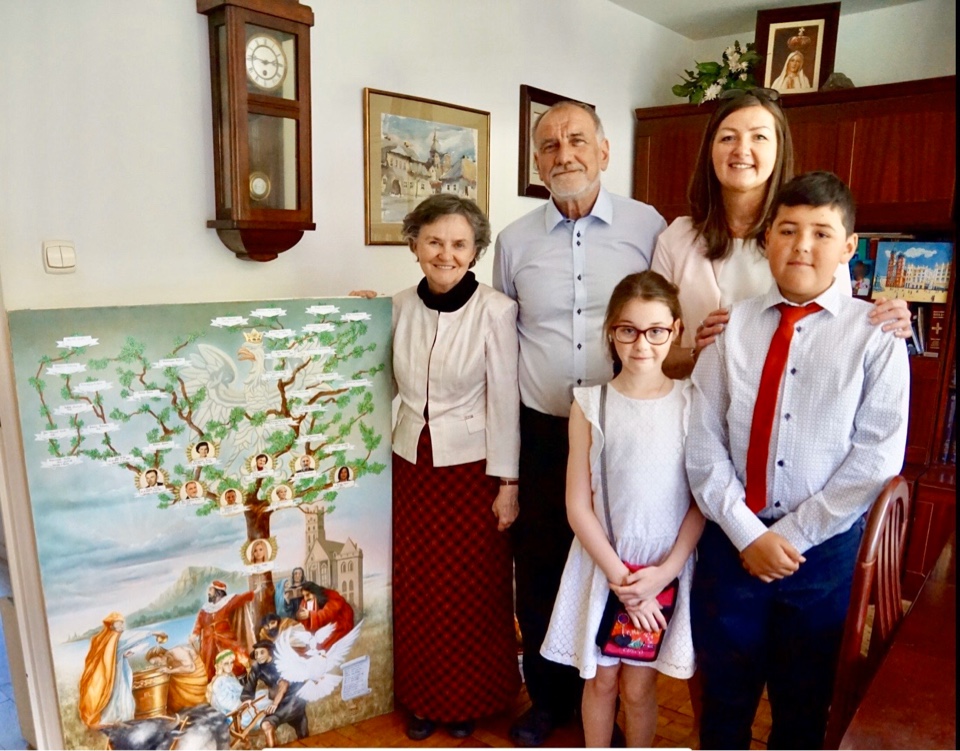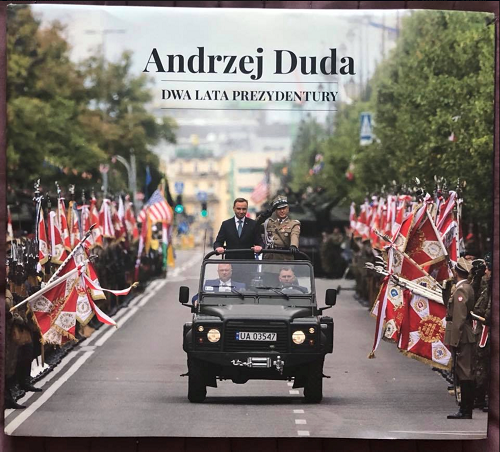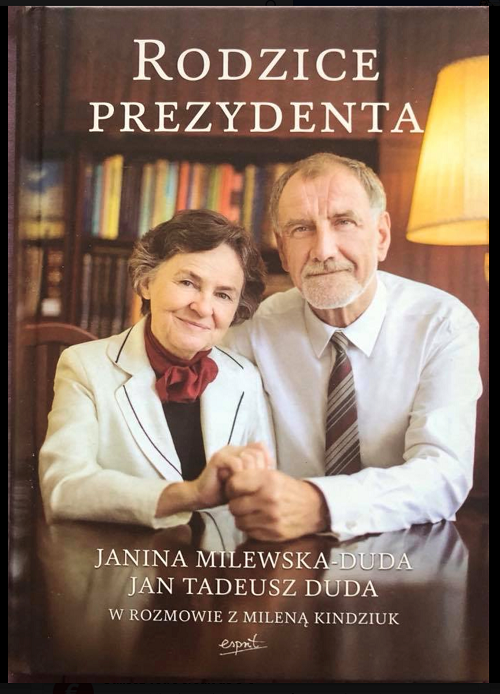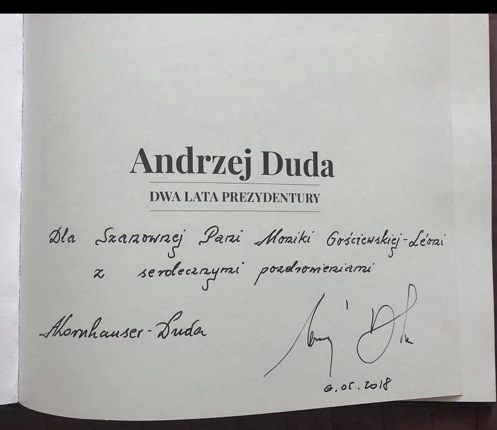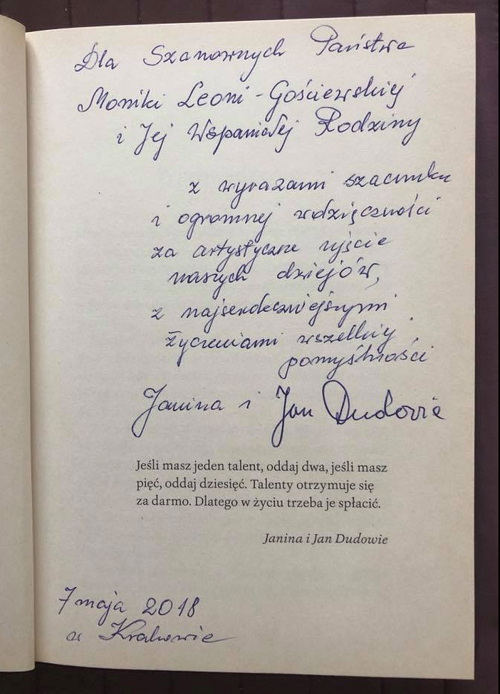 La rencontre avec les parents de l' actuel Président de la République de Pologne. Monsieur Jan et Madame Janina DUDOWIE en mai 2018 à Cracovie.

The meeting with the parents of the current President of the Republic of Poland.
Mr Jan and Mrs Janina DUDOWIE in May 2018 in Krakow.

Grand Salon de la Généalogie à Paris. En présence du Maire du 15e Monsieur Philippe GOUJON
Sur le stand « TREE of LIFE » Création et réalisation d'arbres généalogiques le 16 mars 2018

Grand Salon of Genealogy in Paris. In the presence of the Mayor of the 15th Mr Philippe GOUJON
On the stand « TREE of LIFE » Creation and realization of family trees on March 16, 2018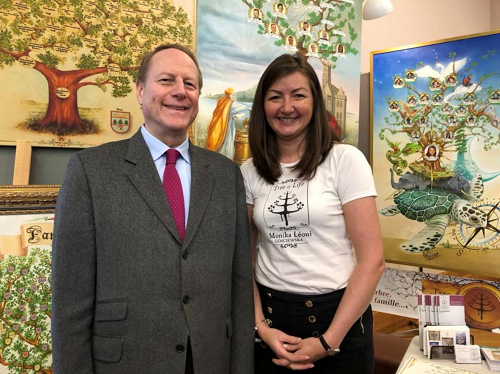 Inauguration du Salon de la Pologne à Hénin-Beaumont le 30 septembre et 1 octobre 2017
Par Monsieur le Maire en présence de la Députée de la circonception Marie Le Pen, Consul Général de l'Ambasade
de la Pologne et les élus.

Inauguration of the Polish Motor Show in Hénin-Beaumont on 30 September and 1 October 2017
By The Mayor in the presence of the Deputy of Circumception Marie Le Pen, Consul General of the Ambasade
Poland and elected officials.
Avec l'organisateur du Salon de la Pologne à Henin-Beaumont Jérome Antochewicz-Lewinski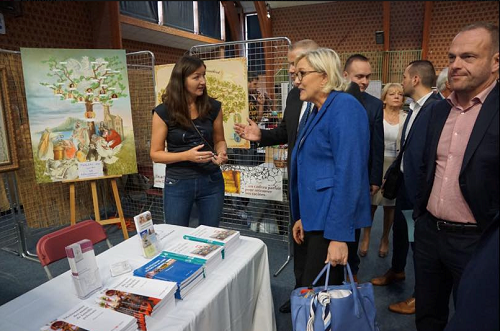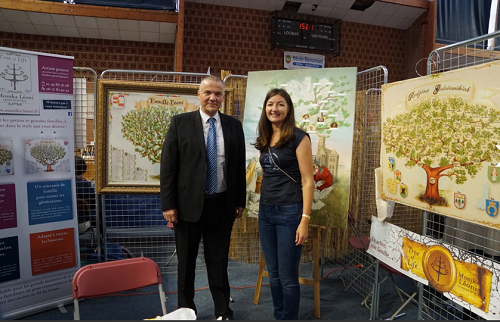 L'exposante au Salon du Mariage à PARIS EXPO Porte de Versailles le 16 et 17 septembre 2017.

The exhibitor at the Paris EXPO Exhibition at Porte de Versailles on September 16 and 17, 2017.